Sunglasses
Sunglasses are not only a fashion statement but a vital part in keeping the vital glare and the effects of ultraviolet radiation generated by the sun (UVA and UVB) away from your eyes.  Many people understand the need to wear sun tan lotion to protect  their skin from these harmful rays, but some don't realize the need to also protect their eyes.
There are a number of different types of sunglasses available today.  Tinted lenses cut down on the amount of light reaching your eyes, but offer no protection from glare.  Polarized lenses provide protection from glare as well as the suns harmful rays.  Finally "transitions" which offer UV protection and adjust to light or dark based on UV and temperature.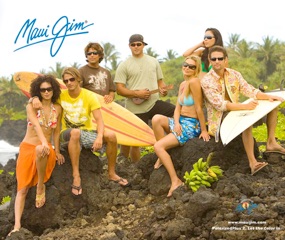 Of course, not everybody has perfect eyesight, so for those customers requiring vision correction, we have your solution. Our Prescription Service process will customize prescription polarized sunglasses of your choice no matter what your personal requirements may be. Choose from many of our special lens tints which come in single vision and even bifocals, with the ugly line! It's a quick and simple process no different than what is required for normal prescription eye glasses.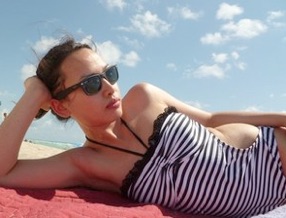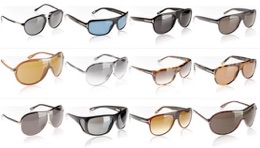 We feature all the leading designer and branded lines of sunglasses and we can grind your prescription using our ultra thin lens crafting techniques. If we don't have what you are looking for in stock, we'll get it. You can select with confidence knowing that you will look good and safely protect your eyes when outdoors or in the car.